Antifouling, Mediterranean Sea, Summer sky: Blue, Blue, Blue
A week of hard work is behind us, finally the weather got stable and we started with the bigger jobs on the boat.
We scrubbed the hull and the cockpit with some boat wash to get rid of all the dirt accumulated during the winter months and while having a closer look we decided to repaint the trimline (blue lines just above the water) as well. After putting on the masking tape we started with the polyenamel colour from Hempel then we prepared the rest of the hull for the antifouling to avoid that algae and various little mussels make EraOra their "home".
It took us about 3 days, 8 rollers, 4 brushes, 5 kilos of colour, about a hundred meters of masking tape and every evening a good dose of shampoo.
The rest of the hull got a good waxing with some boat wax tho protect the fiberglass hull and another day was gone by.
Then finally the big morning came and a perfectly blue and striped EraOra got transported to the travel lift and lowered into her element, this is always an exciting moment.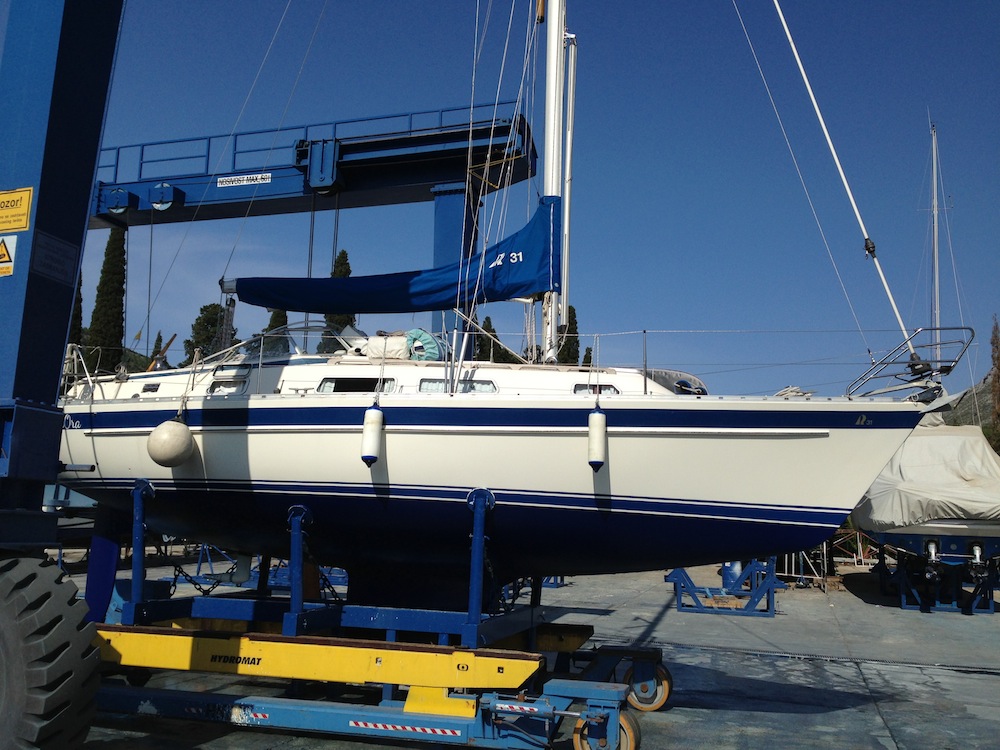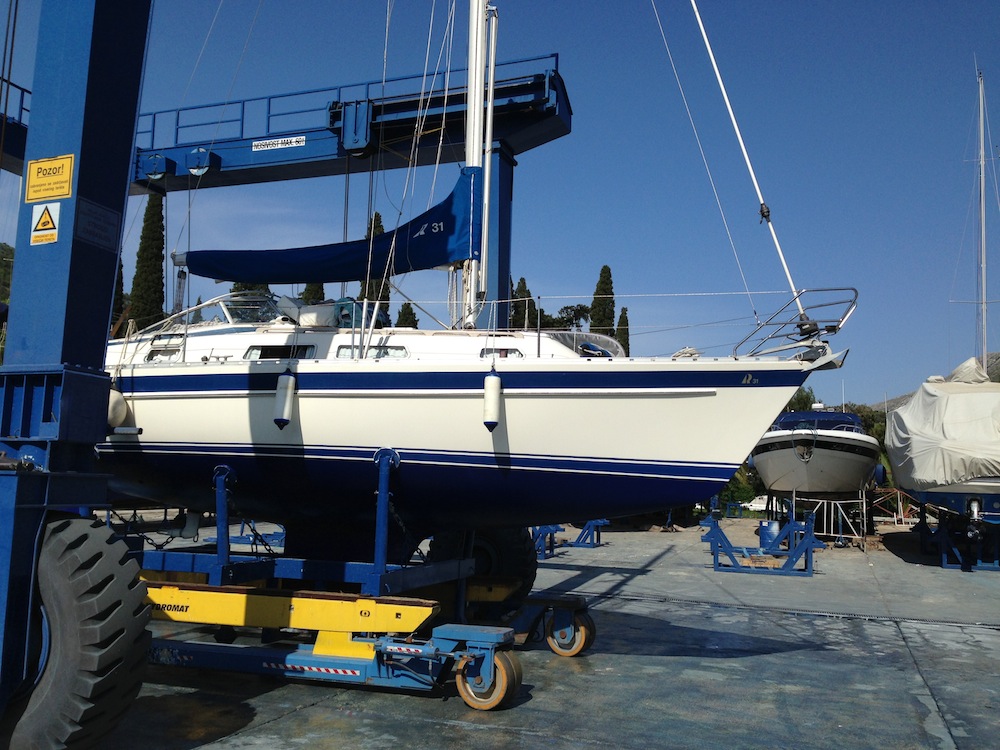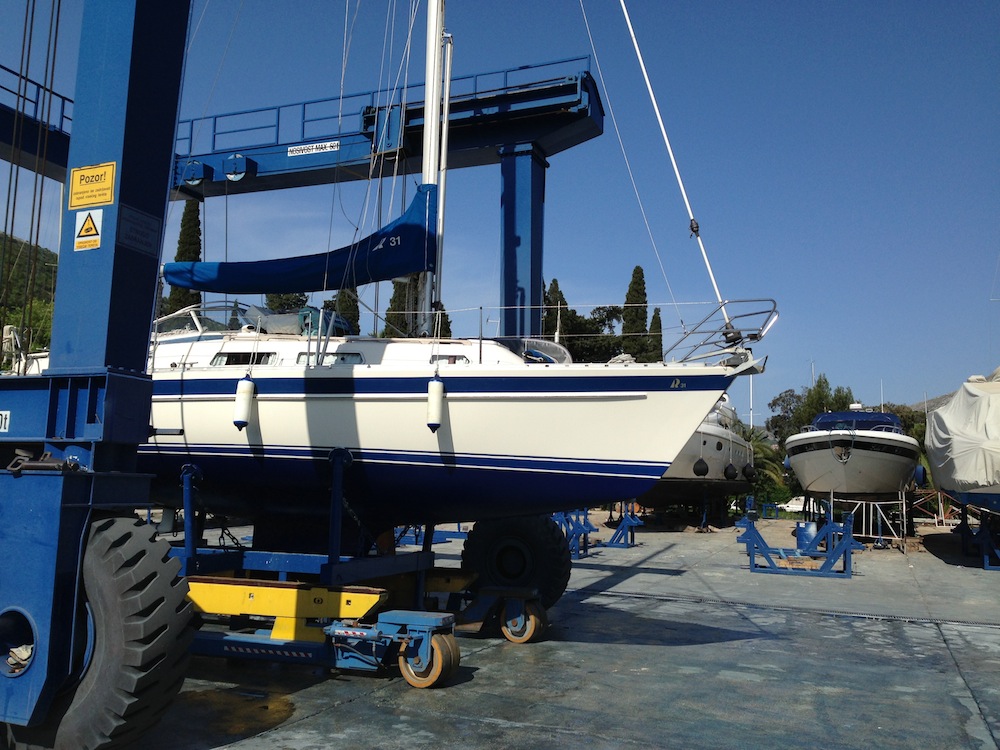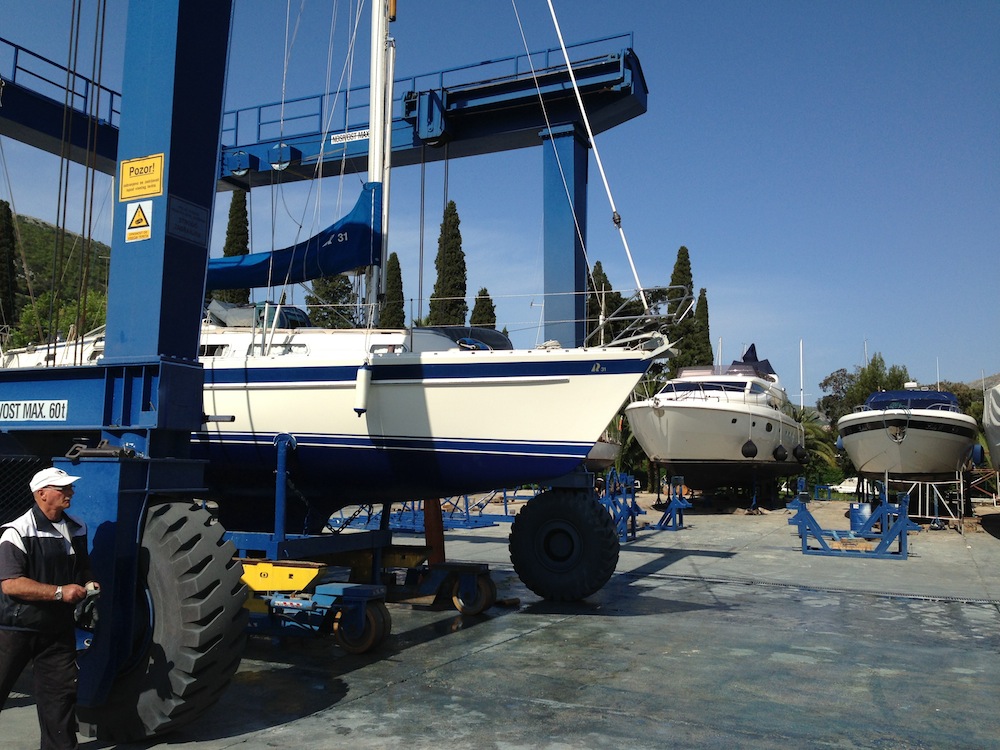 We will spent the next couple of weeks here in the marina while preparing and planing the first trips.
ps: It feels really nice to sleep "on" water again ;-).